Security Solutions in any particular scenario
Introduction to Fairyproof's Security Solutions
Fairyproof provides customized security solutions for corporate customers to solve issues or risks that arise in corporates' blockchain applications. Fairyproof's solutions cover a broad range of areas including access and identity management, data migration, smart contract upgrades, token swaps, security monitoring, signature security, counter flashloan solutions and more.
Access and Identity Management (AIM)
Access and Identity Management (AIM) plays a very important role in the security of a project's lifecycle. Compromised accesses and identities may cause devastating damages to any project. Axie Infinity was one such project that had lost US$600 million due to a vulnerability in their validator nodes found in their node access management system. Fairproof is able to provide comprehensive and inclusive solutions for IAM based on your requirements.
Smart Contract Upgrades
The Proxy/Implementation Model is a common design model adopted in today's smart contract design and implementation. Fairyproof is able to audit services for upgraded contracts and provide technical support for smooth and secure smart contract implementation and upgrades. Ensuring successful implementation and upgrades help prevent new issues or risks. For instance, a defective contract upgrade in Nomad led to a loss of US$150 million.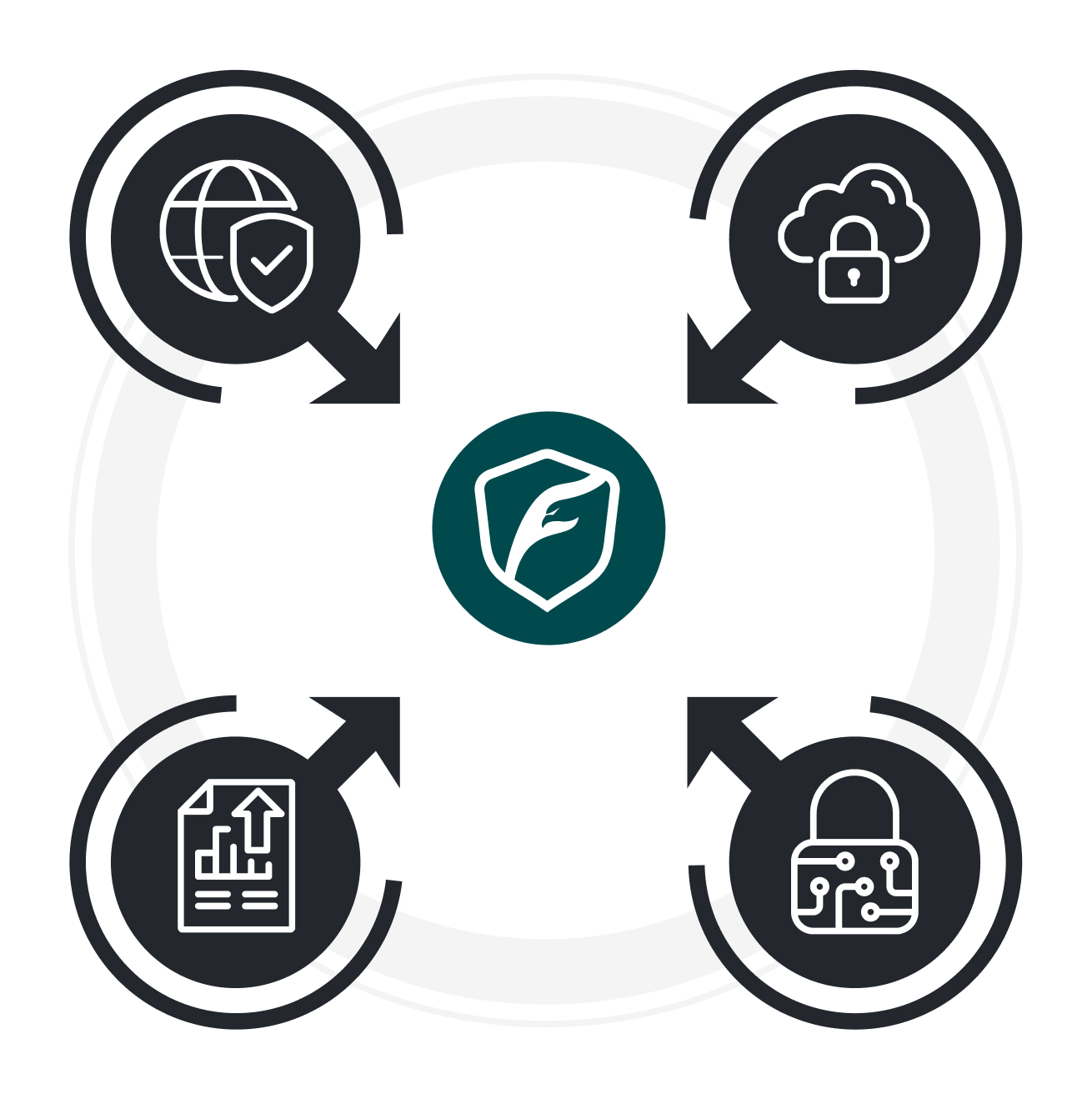 Data Migration
Data Migration is a service needed frequently. A successful data migration ensures both a successful and smooth migration process of data from an existing system to a new one while maintaining or improving the user experience. With us, you will be able to find comprehensive and inclusive solutions for data migration.
Emergency Responses
Fairyproof can provide a comprehensive data monitoring service and formulate emergency response plans with our cutting-edge risk control system. When specific security incidents occur, we will carry out timely response strategies to tackle the incident and minimize loss by leveraging on our monitoring, analysis, coordination, processing, and asset security systems. Additionally, Fairyproof also provides security measures to mitigate the risks of further attacks.
All the following is technical terms Fairyproof's Security Solutions
Security Solutions for Permission Management
Architectural Design of Permission
Revocation and Restoration of Permission
Wrapping and Migration of Permission
Management of Permission
Security Solutions for Application Data
Active Migration of Application Data
Passive Migration of Application Data
Upgrade of Application Data
Destruction of Application Data
Rollback of Application Data
Monitoring and Analysis of Applicaiton Data
Statistics of Application Data
Purging of Application Data
Analysis of Application Data
Induction of Application Data
Routine Reports for Application Data
Security Solutions for Tokens
Snapshot Service of Token Holders
Strategies for Precise Airdrop
Solutions for Token Issuance
Solutions for Safe Token Transfer
Solutions for Token Swap / Upgrade
Security Solutions for Flashloans
Solutions for Counter Flashloans
Solutions for Application of Oracles
Emergence Response Plans
Solutions for Restricting Insecure Cross-block Activities
Solutions for Restricting Insecure Contract Activities
Security Solutions for Signatures
Solutions for Signature Design Schemes
Selection of Signature Standards
Solutions for Verification of Signatures
Application of Signatures to Prevent Replay Attacks
Security Solutions for Contract Upgrade
Research and Analysis of Feasibility of Contract Upgrade
Technology Selection of Contract Upgrade
Design of Access Control to Contract Upgrade
Development of Functions for Contract Upgrade
Contract Upgrade / Rollback
Response Plans for Security Incidents
Data Monitoring and Incident Alert
Carry-out of Emergency Response Plans
Analysis of Attacks and Security Reinforcement
Tracing and Tracking of Exploited Assets
System Restoration
More Security Solutions......
More Security Solutions......
Procedure
Code Design & Implementation